Beauty and Health Redefined
Experience Long-Lasting Results from the Inside-Out.
Ultimate Beauty and Health Programs
From One of the Best Polyclinic in Dubai

Elite Body Home's
Expanding Horizons in Dubai's Health and Wellness Industry
Diversifying Services
Dubai has long been recognized as a hub for luxurious living, and with it comes an increasing emphasis on health and wellness. Among the many establishments catering to the city's discerning clientele, Elite Body Home stands out as a premier slimming center that has recently expanded its services to include skin care, home care, IV therapies, and laboratory tests. This expansion showcases the center's commitment to holistic well-being and positions it as a one-stop destination for individuals seeking top-notch health and beauty solutions.
Established Reputation as the Best Slimming Center
Elite Body Home has built a solid reputation over the years as Dubai's leading slimming center. With a team of highly trained professionals, state-of-the-art equipment, and customized treatment plans, the center has helped numerous clients achieve their desired weight loss goals. From non-invasive body contouring treatments to personalized diet and exercise plans, Elite Body Home offers a comprehensive range of slimming treatments tailored to individual needs. The center's success stories of satisfied customers have made it a trusted name in the industry, attracting individuals from all walks of life.
Success Stories Experienced from Polyclinic in Dubai
A very professional clinic with great value of many. I have a wonderful experience with them I deal with Dr Shahida who is very kind and professional person I strongly recommend this clinic to people who are looking for the best place of beauty
Great team, friendly supportive and knowledgeable Obvious quick and good results but with collaborative work. It is all about discipline, consistency and patience. Special thanks to Dr Eman for her support and guidance throughout my journey.
Thank you Mayada, Eman, Pavithra, Benu, Lakshmi and Dr. Khan for an amazing experience at Elite. Even the ladies at the reception are warm and considerate while booking your sessions and welcoming you. Overall a pleasant ambience can be experienced in the clinic. I'm happy with the inch loss and BMI reduction that I've achieved. My fat % went down significantly and muscle mass has improved. Thanks to the hospitality and warmth at the clinic, they make you feel welcomed and taken care of. I would definitely recommend Elite to anyone who's looking for guaranteed results in fat loss.
Richard George
2023-07-26
This was my first time using Elite Body Home and I highly recommend them. Everyone here is super friendly and helpful. Pam in the reception is very polite and informative. Dr. Mayada is a professional who is very knowledgeable. Eman is very patient and gentle and explains the whole procedure to you before and after. There are other staff whose name i do not recollect. In short, a warm friendly atmosphere where all members of staff are kind and courteous.Very professional too!
Amazing staff and very professional.. they know what they're doing and can guide you through your journey of weight loss.
MAYADA is an Exceptional Weight Loss Consultant - A Journey towards Success Rating: ★★★★★ (5/5) I recently had the privilege of working with an outstanding weight loss consultant who is completely helping me to achieve my goal. From the moment I walked into their office, I knew I was in capable hands. I found Elite Body Home via an internet search and asked the salesperson to link me to a DR. I was so irritated with my obstinate weight that she connected me with a dietician named Mayada. I was interested in learning about the Package, details, and guarantee over the phone or via What's App. So that I don't waste my time going to their clinic. Guys, believe me she was successful in doing that. Then I walked in and met Miss.Hina again No words for her, she is another lovely lady, and she & Mayada assured me that I will lose 10 kgs and I paid the Amount suggested and began my adventure. Then I met with Dr. Shahida, Masha Allah a very good creator of Allah. Here are a few of the reasons why this weight loss counselor deserves nothing but the utmost praise: Mayada is taking care of the modifications that are needed to achieve the goal. By the grace of God, I have lost 4.1 kg so far, and I have faith that they will not leave me in the middle until I have lost 10 kg. Personalized Approach: Unlike other consultants who take a one-size-fits-all approach, this expert Mayada took the time to understand my unique challenges, lifestyle, and goals. She crafted a personalized weight loss plan that was tailored to my needs, ensuring that it was realistic and achievable. Expert Knowledge: Mayada's expertise in weight loss is second to none. she was well-versed in the latest research and developments in the field, and her recommendations were always backed by solid scientific evidence. I felt confident and reassured throughout the entire process. Empathy and Support: Beyond Mayada's impressive knowledge, what truly set this consultant apart was their genuine empathy and unwavering support. she never made me feel judged or inadequate, but rather, she provided a safe and encouraging environment to discuss my struggles and triumphs. Motivation and Accountability: Staying motivated during a weight loss journey can be challenging, but Mayada was always there to uplift and inspire me. Their unwavering encouragement and regular check-ins kept me accountable and on track, even when facing setbacks. Accessibility and Flexibility: Throughout the process till now, the Mayada was always available to answer questions and provide guidance. She was willing to adapt the plan when needed, accommodating any changes in my life or preferences. In conclusion, I can recommend Mayada from Elite Body Home to initiate your weight loss journey. Thanks to their guidance, I am not only on the way to achieve my weight loss objectives but also gaining a invaluable knowledge and confidence in maintaining a healthy lifestyle. If you're looking for a weight loss consultant who truly cares about your success, look no further.
Maryann Laurel
2023-07-21
It was a very relaxing clinic, Pamela is very friendly and accommodating. Special thanks to Dr. Eman, Pavithra and Dr. Shahida whose very warm and professional. They take care of me during my slimming treatment.
mohamed almauly
2023-07-17
Dr.Shahida Khan was amazing with me,and explained the process in professional yet simple words that you can understand and convince to take ,Fat Burning Injection with her assistance Pavithra she has a very warmth behavior....Thank you all
Get quick reply from experts
Our Team of Dedicated Professionals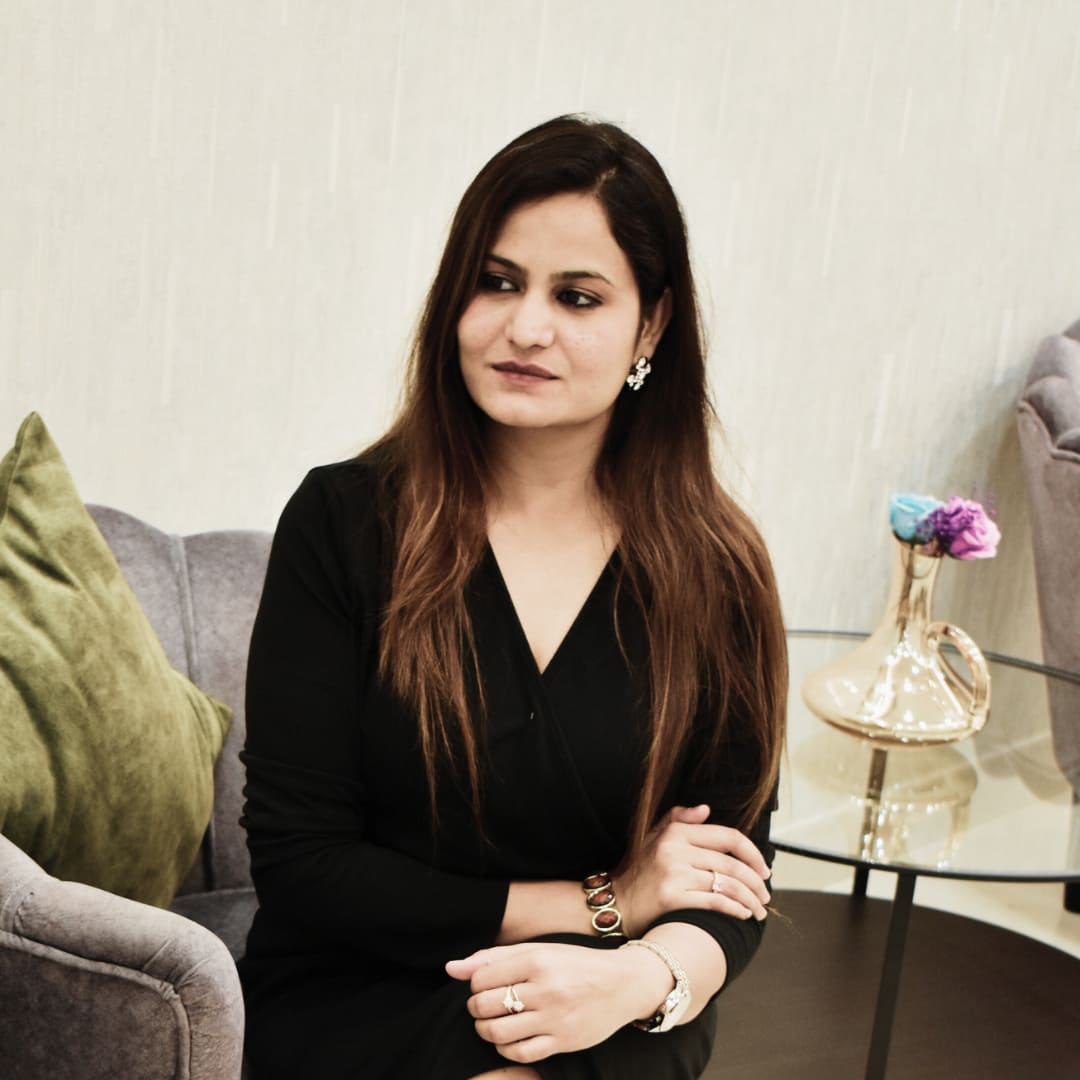 Dr. Shahida Khan
GP / Aesthetic
A DHA Licensed GP / Aesthetic Doctor dedicated to giving her patients the best possible treatment and utmost care. She places a high priority on patient safety and comfort and goes to great lengths to make sure that each patient is at ease with and confident in their course of treatment.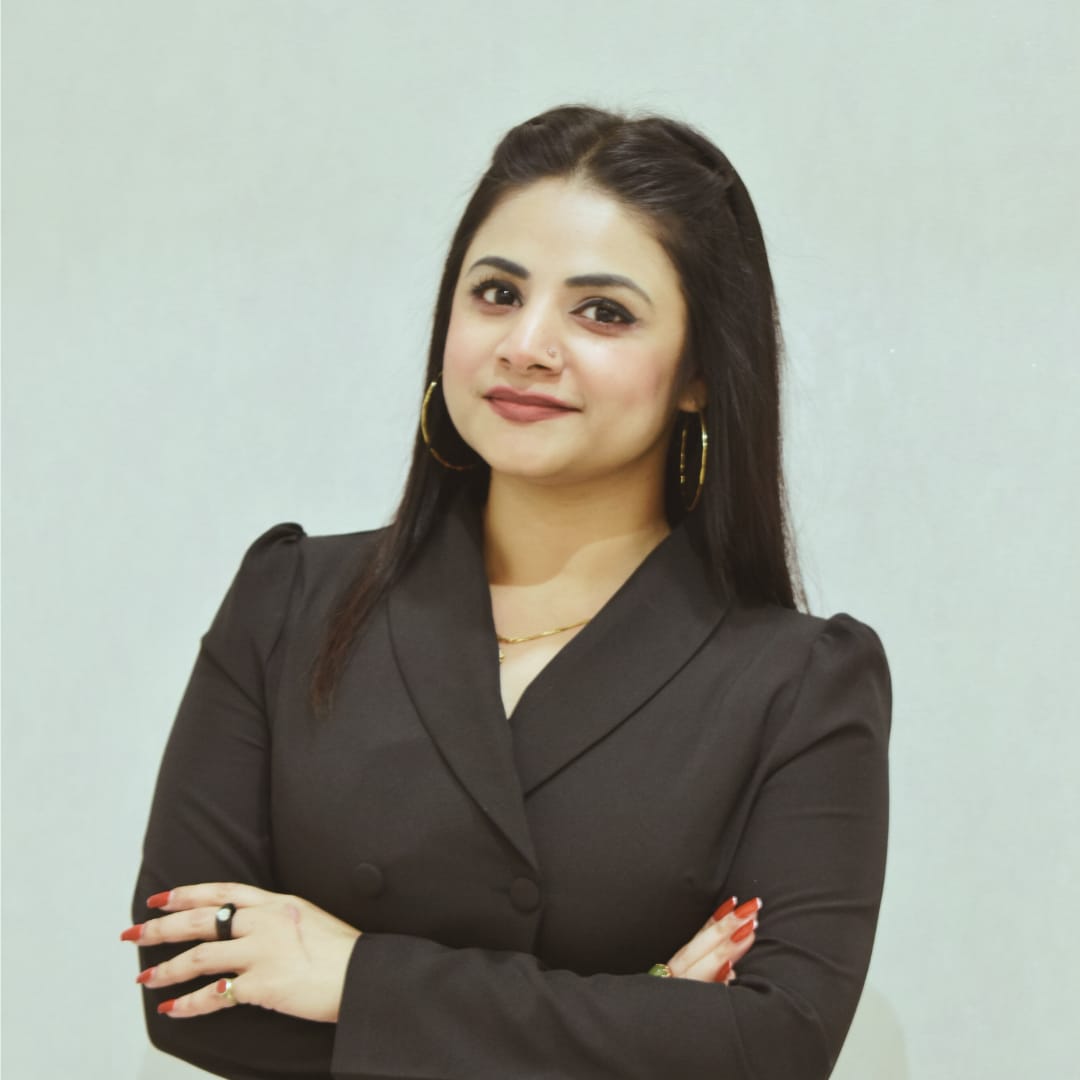 Dr. Hina Mehmood
Physiotherapist / Health Coach
A DHA Licensed Physiotherapist, known for her compassionate and patient-centered approach, She believes in tailoring treatment plans to meet individual needs. Her commitment to personalized care and patient empowerment makes her a trusted healthcare professional.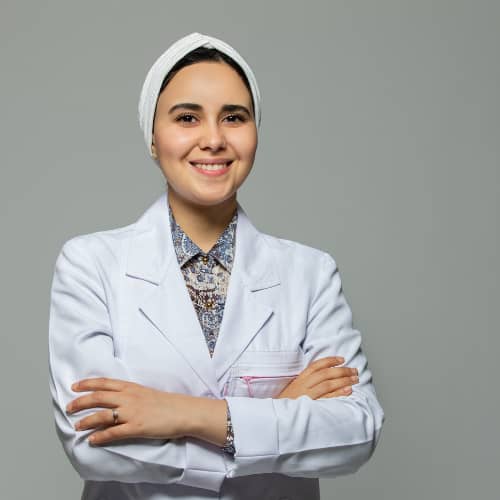 Dr. Eman Hekal
Senior Physiotherapist
A DHA Licensed Physiotherapist, she acquired her Doctor of Physical Therapy (DPT) from Cairo University. Her expertise spans rehabilitation, deep tissue mobilization, functional training, manual therapy, dry needling, sports injuries, and upper and lower back pain.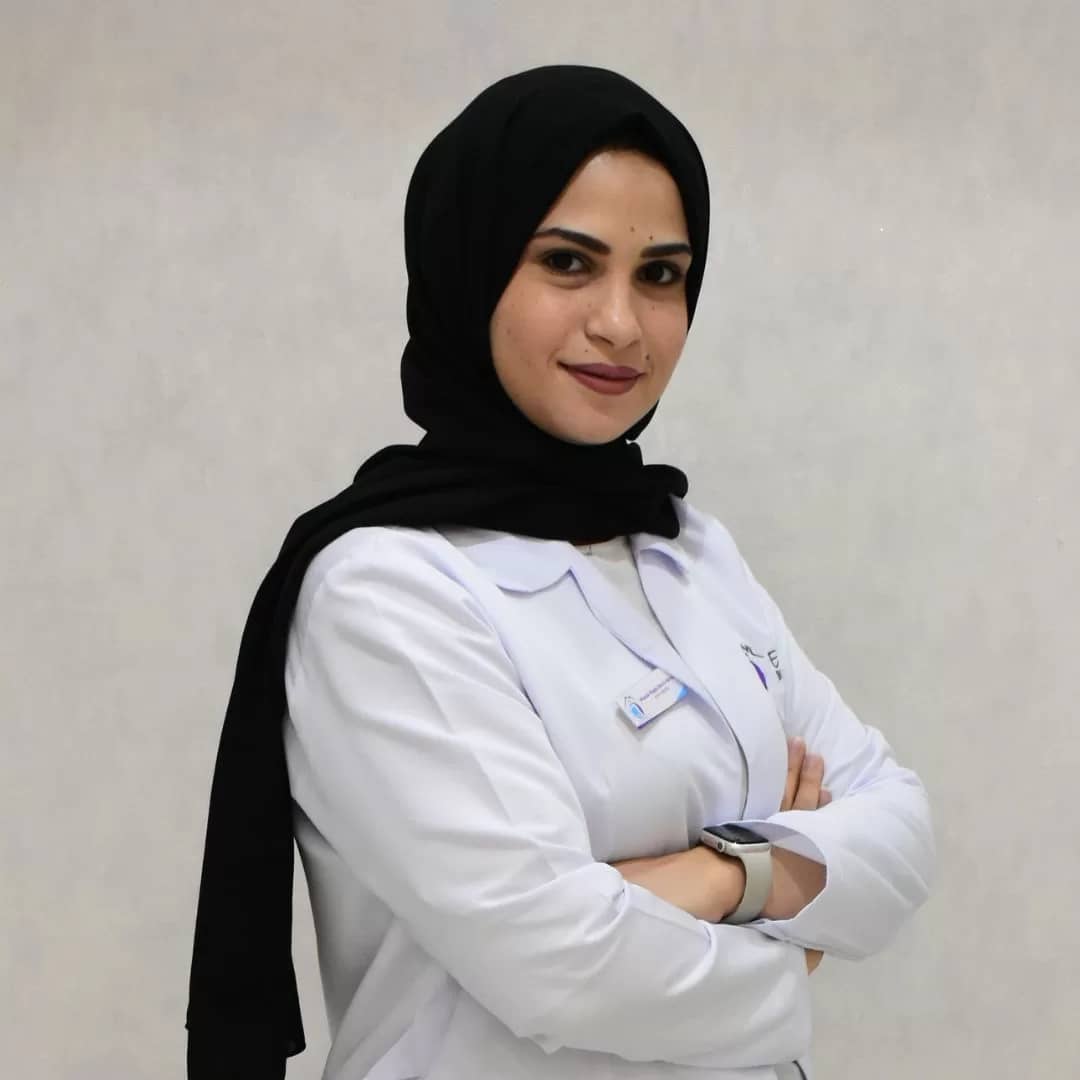 Mayada Abd El-Rahman
Dietician
A DHA Licensed Dietician, highly qualified and experienced with a passion for helping individuals achieve their health and wellness goals. With a deep understanding of nutrition science and a holistic approach to well-being empowering people to make positive lifestyle changes.
Latest Health Topics from Polyclinic in Dubai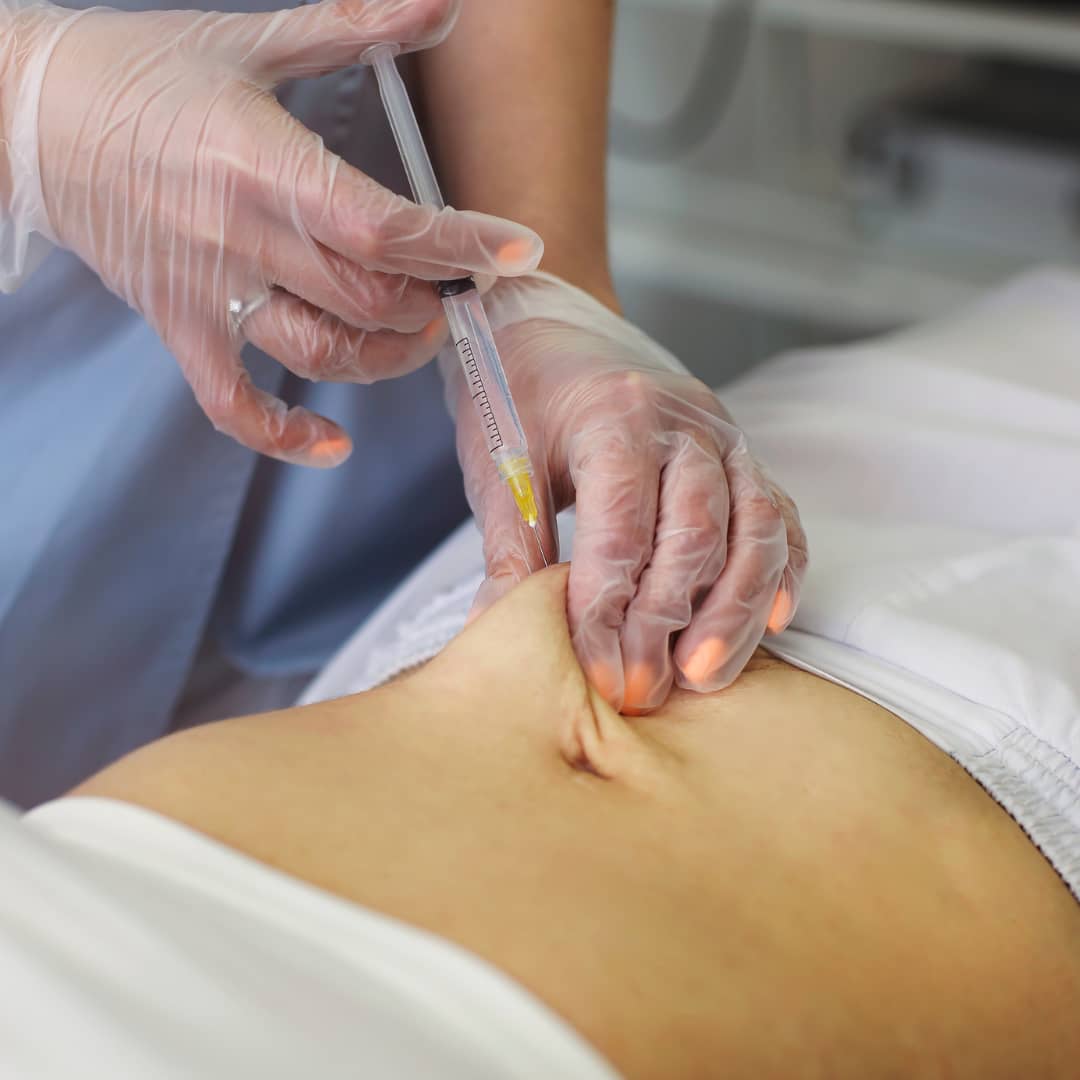 Introduction to Mounjaro Injections: A Promising Weight Loss Solution Mounjaro injections has gained significant popularity as a promising weight loss solution in …